Does Birth Control Cause Weight Gain?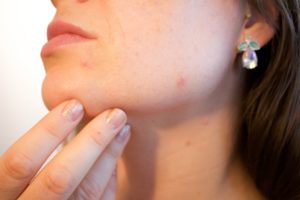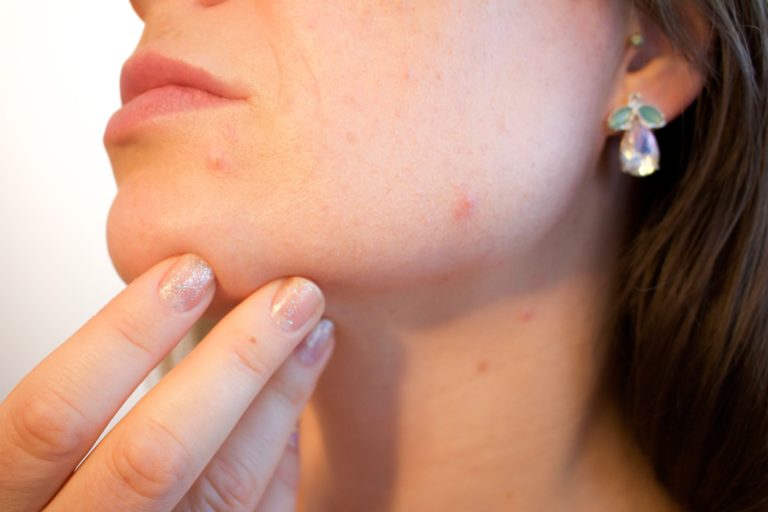 Ahhhh, clear skin. Something that we all strive for, but doesn't always work out. So what's the deal, can birth control help with your acne problem? Let's review. 
Have you ever noticed that certain weeks are better than others iwht acne? If so, your acne pattern could be trying to tell you something? Our bodies have an interesting way of trying to communicate with us. Acne around the jawline can be caused by hormones, stress, diet, and other medications. Unfortunately, women are more likely than men to get acne along their jawline and chin… awesome.
But why does this occur, and when should we expect it? Well, it turns out that these breakouts are usually due to an increase in androgens, which stimulate the oil glands in our skin. Some women notice more acne around the time of their period or the days leading up to their period as their hormone levels shift.
Good news! The hormones found in combination birth control can actually help reduce acne, and some are even FDA approved to treat acne. YAY! This is because the combination pill reduces the hormone spikes and valleys that occur. These stabilized levels decrease the release and circulation of androgens, which in turn reduces the production of sebum, giving your clearer skin. *Boom*.
The U.S. Food and Drug Administration (FDA) has approved some combination pills for the treatment of acne; these include Beyaz, Ortho Tri-Cyclen, and Yaz. But this does not mean that these are your only options. Since all combination pills are known to level out hormones, most will have a positive long-term impact on acne. Things to remember or consider when looking to treat your acne with birth control:
Some physicians are not comfortable in prescribing birth control. Why? It is complex and unless you are up to date with the most common practices, guidelines, screenings, and treatments, it can be extremely difficult to find your contraceptive match.
If you have tried multiple types of combination pills, tell your healthcare provider what you liked or did not like about each. This might provide them a roadmap of what works best with your body.
Tell your healthcare provider about any new goals or expectations that you may have about using the pill as an acne treatment.
Since there are many different types of pills, tell your provider that you want a low androgenic option. This will decrease your body's creation of sebum, often leading to a decrease in acne.
If your provider is comfortable prescribing birth control for acne treatment, this may be a great place to start. Be sure to tell them about your contraceptive history and goals. If you have an adverse reaction, don't give up, and give your provider the feedback. If you get frustrated, remember that birth control is not a one-size-fits-all solution, and not all healthcare providers have the same level of knowledge on the subject. 
You are likely to get the best results if you find a healthcare provider that specializes in birth control and is willing to work with you to find your perfect fit.
https://www.healthline.com/health/jawline-acne#causes
https://www.mdedge.com/dermatology/article/132746/acne/oral-contraceptives-acne-treatment-us-dermatologists-knowledge