Hormone Free Birth Control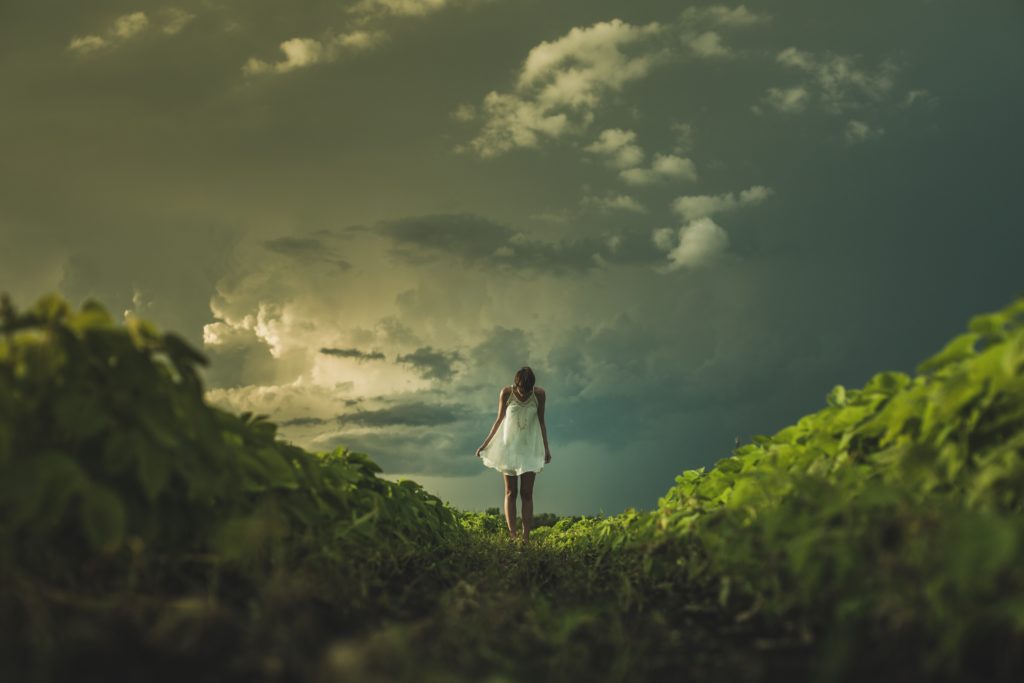 Hormone-free birth control? Contrary to popular belief, it's possible to practice safe sex naturally without using any hormones. Yes, you can go hormone-free, but you will have to pay more attention and be extra careful. The following options are great alternatives for those who may not be suitable for hormonal contraceptives due to health or personal reasons.
If you are looking to explore alternative options, barrier and fertility awareness-based methods may be the right choice. Several of these techniques may even be used in conjunction to provide improved protection and efficacy.  
*Please note that this takes education, persistence, and practice. We love the "do it yourself" mentality, but sometimes it's best to bring in an expert to avoid unplanned pregnancies. So always speak with your healthcare provider to gain the knowledge and support necessary for this mission.   
Popular Fertility awareness methods (FAMs)
FAMs involve tracking your cycle to identify the days you're most fertile. Some benefits include the low costs and all-natural hormone-free solution. However, this does bring several negatives, including a profound learning curve, cycle regulation before starting, lack of protection from STIs (including HIV), and if applicable, requires the cooperation of a male partner.  
Standard days method: 88% effective with typical use.

Tracks the most fertile days in your menstrual cycle.

 

For a cycle of 26-32 days, days 8-19 are most fertile.

The point is to a

void sex these days to prevent pregnancy.

Cervical mucus method: 77% effective with typical use.

Involves recognizing changes in mucous produced by the cervix. Just before ovulation, the mucous thins becoming more slippery and more prominent. After ovulation, the opposite occurs. Here you check your cervical mucous at least twice daily to observe the mucous changes. If yes, you're most likely fertile and should avoid sex or use barrier methods.  

Basal body temperature method (BTT): 80% effective with typical use. 

Take your temp every morning after waking and record the values. 

Your b

ody temp increases slightly during ovulation (0.5-1 degrees F) and remains high until the end of your menstrual cycle.  Your most fertile days are

the 2-3 days before your temperature increase.

 

Note: you can improve BTT effectiveness with FDA-approved apps like Natural Cycles (not sponsored).

 
Popular Barrier Methods  
Barrier methods provide a layer of separation between people during sexual intercourse to prevent sperm from traveling into the uterus to fertilize an egg. Barrier methods are the only form of contraception to help to prevent STIs. In addition, they can be used with a lubricant to prevent irritation and/or tearing of the material.  
Male condoms:

 

82% effective with typical use.

Worn by the male to trap any sperm from entering during intercourse.  Consists of a thin sheath of latex (rubber), or polyurethane (plastic), or natural (animal) membrane.

 

Female condoms: 82% effective with typical use.

Female condoms are inserted into vaginas to catch sperm that is released during intercourse. This is accomplished with a thin plastic pouch that lines the inside of the vagina. It is held in place by a closed inner ring at the cervix and an open outer ring at the entrance of the vagina.  

Diaphragm/Cap:

 

88% effective with typical use.

Inserted into the vagina to prevent sperm from passing through the cervix. They are used in conjunction with spermicidal gel that kills sperm. Note:

Caya is a one-size-fits-most diaphragm that does not need customization, thus increasing access to diaphragms (not sponsored). 
As you can see, many options exist! But, ultimately, we want you to know that just because you may not be the "ideal candidate" for hormonal contraceptives doesn't mean you are doomed. And remember, when you pair multiple options together or use emergency contraceptives, you reduce additional risks of unplanned pregnancies. In addition, please do not fall into the trap of thinking that emergency contraceptives make you're a "sell-out" to a hormone-free lifestyle. Emergency contraceptives are a safe option if something has gone wrong, or you want to be extra sure. However, if it becomes a habit every month, you should consider hormonal contraceptives.
So, YES, you can enjoy a healthy and safe sexual lifestyle with the proper planning, education, and guidance!
https://www.acog.org/patient-resources/faqs/contraception/barrier-methods-of-birth-control-spermicide-condom-sponge-diaphragm-and-cervical-cap  
https://www.acog.org/en/Patient%20Resources/FAQs/Contraception/Fertility%20Awareness%20Based%20Methods%20of%20Family%20Planning